55′ Hampton Pilothouse MY – Deal Pending.
Specifications:
Price:

$ 385,000.00

Location:

Ft. Lauderdale Florida

Year:

2003/2005

Length:

55

Boat Type:

Power
Fuel:

Diesel

Engines:

n/a

Make:

Hampton

Model:

n/a

Boat Name:

Dream Catcherr
Don't be shy with an offer, her owner is ready to sell, and you won't offend them..  When I post what this sold for your'e going to be pissed at yourself for not listening to me.
.
.
| | |
| --- | --- |
| Length | 55′ |
| Beam | 15'6″ |
| Draft | 4'6″ |
| Weight | 43,000 pounds |
| Fuel capacity | 750 gallons |
| Water capacity | 230 gallons |
| Sleeps | 6 |
| Propellers | 29.5″ x 35″ four-blade Nibral ZF-FPS |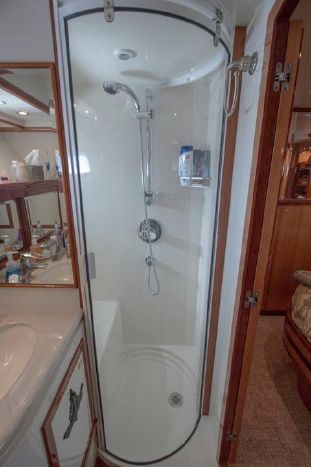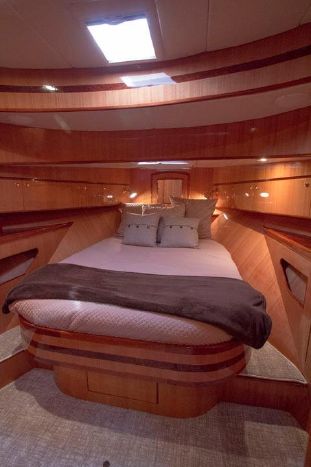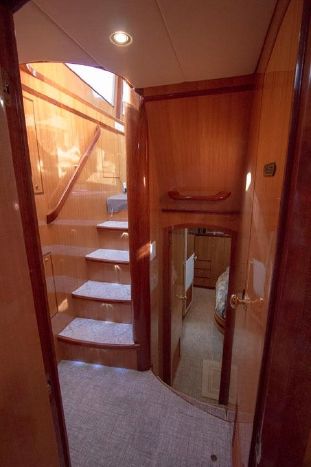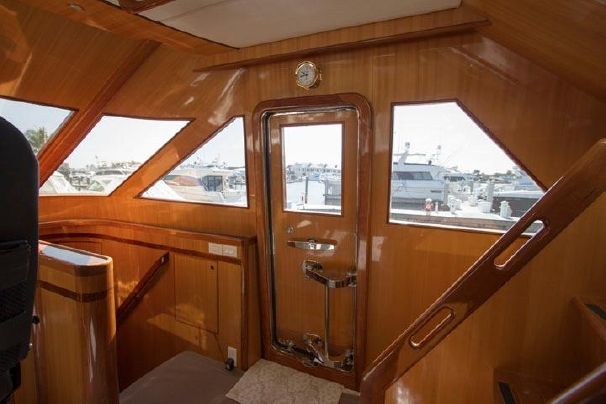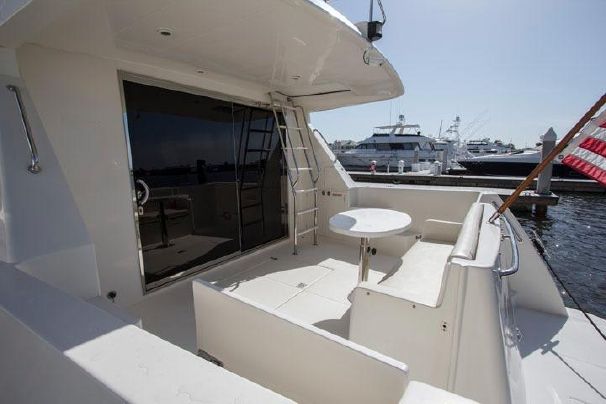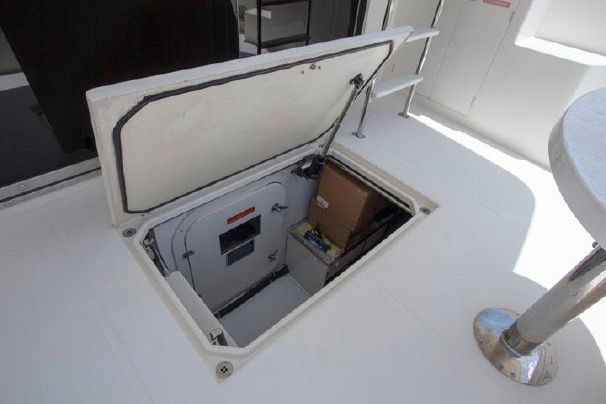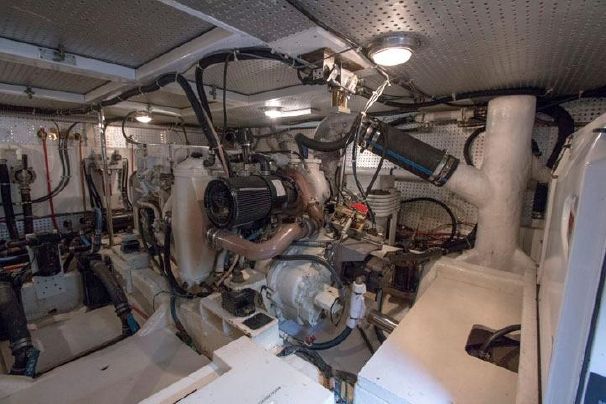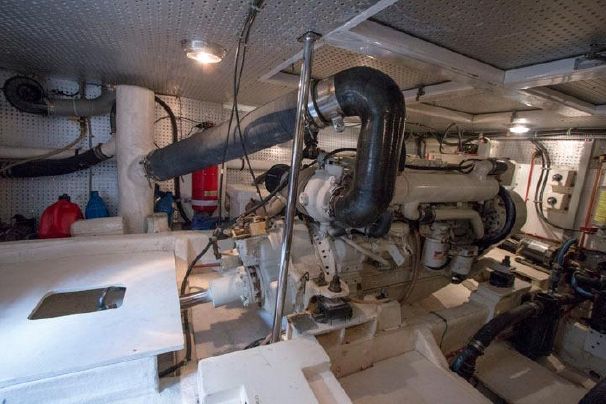 "The yard isn't very limited in terms of what they can't do", said Forest Roberts, president of Anchor Yacht Sales, as he took me through his demonstrator. "The cooperation between the yard and the dealer is very good."
This is important when building a boat overseas.
Hampton offers a standard two-stateroom layout and an optional (I've never seen one) three-stateroom layout.
Compared with that of some other yachts in this size range, the lower deck area is a bit pinched by the 15-foot, 6-inch beam. This is a trade-off. On one hand, the beam-to-length ratio means less horsepower is needed to push the boat through the water, but the nip and tuck may seem a compromise to some.
The entire interior is finished with high-gloss cherry. Burl inlay accents the smooth joinery, and cabinets and drawers are nicely finished.
The flying bridge layout is tough to beat. Access is from the afterdeck or through the pilothouse. The helmsman has a good line of sight around the yacht. Backing down is a little tricky, especially if the tender is stowed on the deck, but the third station on our test boat more or less negated that.
The seating arrangement on the bridge works well. A double bench-style helm seat serves the helm, and a straight settee is opposite. The L-shape settee abaft the straight settee will offer the perfect spot to toss back a few appetizers after a day of cruising. A fiberglass wet bar with optional ice maker is abaft the helm area. The tender can be stowed in a fore and aft orientation.
The engine room reflects the company's emphasis on U.S. components. The twin 480 hp Cummins 480C-E diesels are a good match for the 550. These were coupled with Tides Marine dripless shaft seals, serving Aquamet 22 stainless-steel shafts. Fuel tanks are fiberglass, and water tanks are stainless steel. (Water from stainless-steel tanks tastes better than water from fiberglass tanks.) A backup air-conditioning pump comes on line with the flick of a switch. Anyone who has had to prime a pump or clean out a filter at 3 a.m. will appreciate this detail.
The 550's semi-displacement hull has a very fine sharp entry reminiscent of the older Tollycrafts. This transitions to a wide reverse chine that provides the surface for the 550 to plane, as her bow lifts. An advantage of a semi-displacement hull is its ability to reach higher speeds if needed, as well as operate efficiently at slower speeds, if range is required. The moderate keel of the 550 provides an easy tracking hull at slower speeds and offers added protection in case of grounding.
Though we reached a top speed of 22.8 knots with the 550 lightly loaded, her sweet spot seemed to be around the 17-knot point. If a few long legs are planned, you can back her down to a respectable 11 knots while burning only 4.5 gallons of fuel per hour for each engine. If you allow for a 10-
percent reserve and generator running time, the 550 should have a range of about 800 nautical miles. The 550 demonstrated a fairly dry ride, with water cast aside by the reverse chine forward. She tracked well and true.
DISCLAIMER:  These photos were posted when there was two of these available in Ft. Lauderdale. The nicer one has sold, this one needs all new soft goods, and her owner is willing to listen to offers.
These listings are offered as a convenience by this broker/dealer to its clients and unless noted, is not intended to convey representation of a particular vessel.
Blake Davis Yacht Brokerage Inc. provides the yachts for sale vessel description information contained herein as a convenience to the website user and does not in any manner warrant or otherwise guarantee the accuracy of such information. Some featured yachts for sale vessels are not for sale to U. S. citizens while the yachts in U.S. waters. Buyer assumes responsibility to verify all speeds, capacities, consumption's and other measurements contained herein and otherwise provided and agrees to instruct his agent/s to confirm such details prior to purchase. Vessels are subject to prior sale, to price and inventory changes, and withdrawal from market without notice.