57′ Bayliner 1998 5788 Freshwater since new. $325k
Specifications:
Price:

$ 325,000.00

Location:

Lake Mead Nevada

Year:

1998

Length:

57

Boat Type:

Power
Fuel:

Diesel

Engines:

2

Make:

Bayliner

Model:

5788

Boat Name:

n/a
I had totally forgot about this boat til somebody called me yesterday inquiring about her. I last visited this boat in 2008, when I took these photos. She was a "lakeside cottage" then, sold once, as a Lakeside Cottage, and is now available again in 2018 as a Lakeside Cottage.
This yacht has been on Lake Mead (near Las Vegas, NV ) since delivered and commissioned by the factory brand new in 1998. That said- her value is for waterfront property IN Las Vegas Nevada because the expense of moving her off the lake is now cost prohibitive. It's my understanding she can stay in her slip if you buy her.  Before you ask me what "cost prohibitive" means- Look up the meaning of "prohibitive". I guarantee it applies to you too. It makes NO sense to think of moving her. The last I checked (2012) I was quoted $50k, and it required two trucks and a crane, plus the entire flybridge would have to be removed. The factory shut down in 2008, and all their people who knew how to do it properly are "in the wind", so put this in the Impossible Category.
I don't know why people call me thinking of moving her to the Pacific Coast, when there's already  plenty 5788's there. "Has she been mechanically maintained and upgraded?" I'm asked. WHY WOULD SHE BE? . The water levels on Lake Mead have been low for over a decade now, so it's not like there's anywhere to go is there? If you want a cruising 5788 I can find you a good one. If you want a Lakeside Cottage on Lake Mead, here you go.
BUT for the person who seeks a waterfront escape home in the desert, and prefers a real yacht to a houseboat- then this is the yacht for you!  Her location in PRIME end slip with a wide open view adds value.  She's fully equipped with all the features of any other 5788 direct from the factory to include Bow thruster, twin 600hp MAN diesels (875 hours) 15kw Generator, 4kw Inverter, Vacu-flush heads etc. You can take a look at the other 5788s I have here on my site for more detailed specs.
THE ENGINE ROOM OF A FRESHWATER YACHT: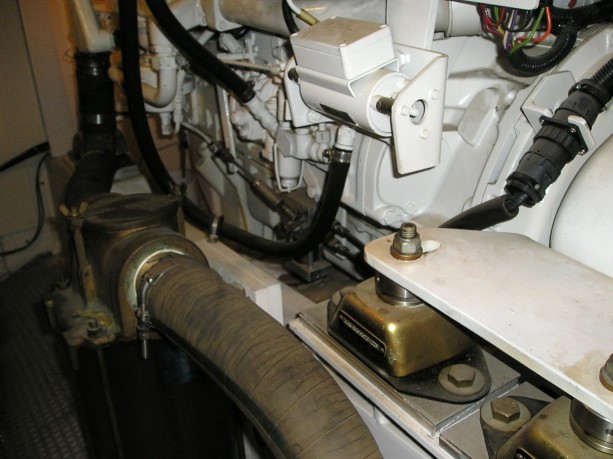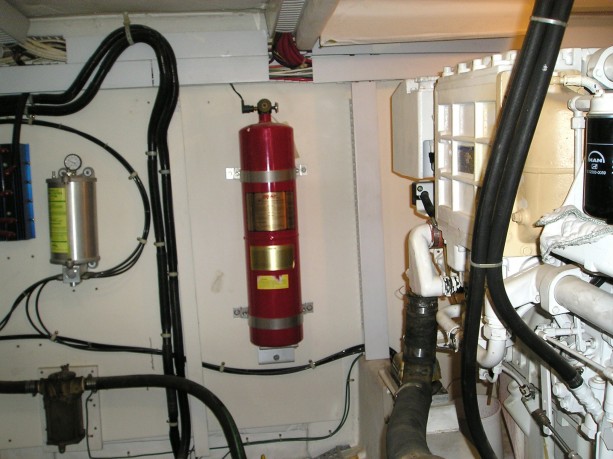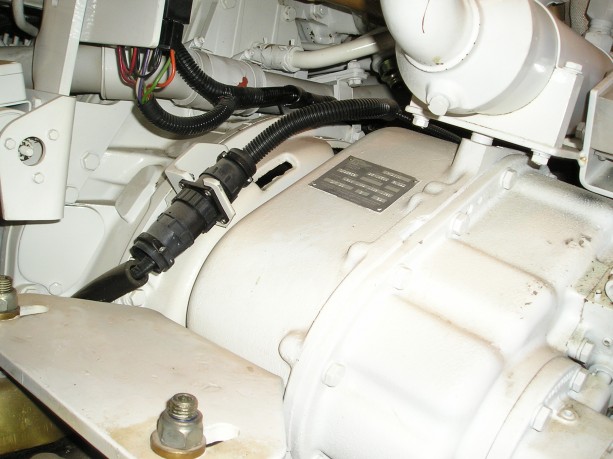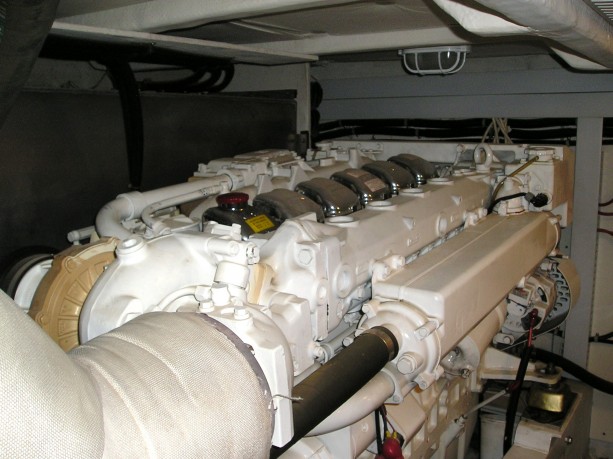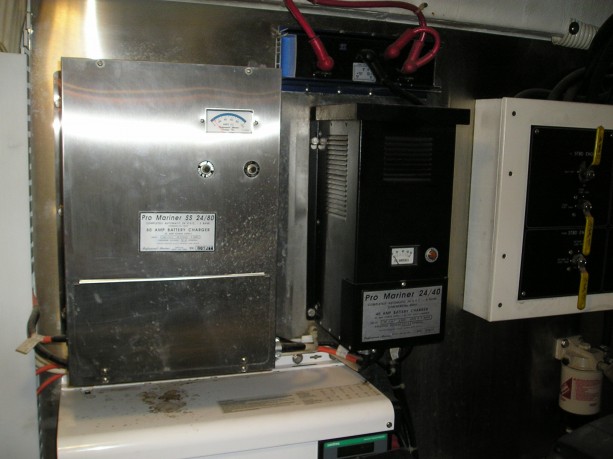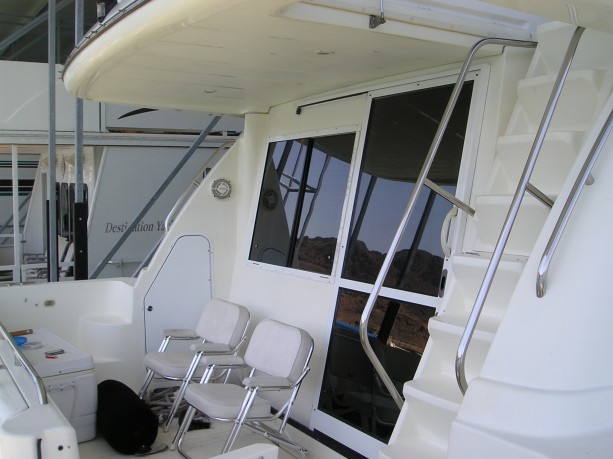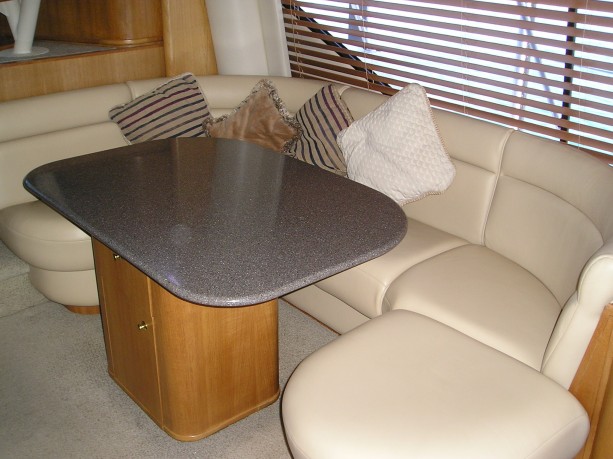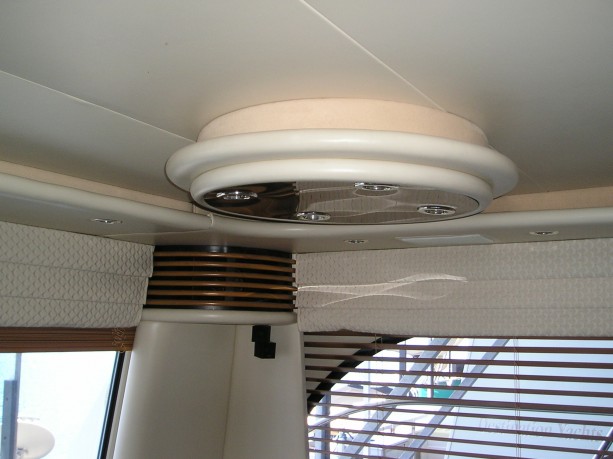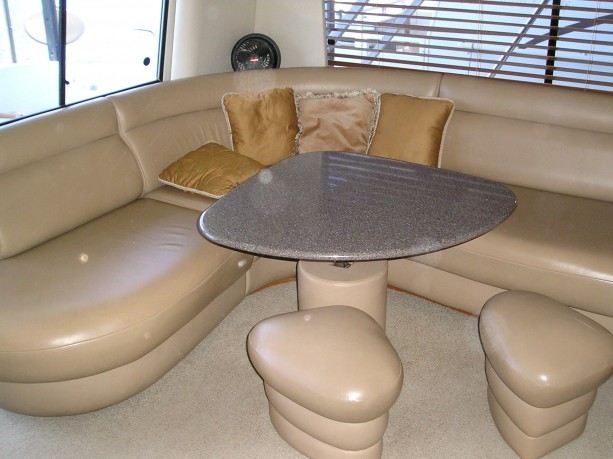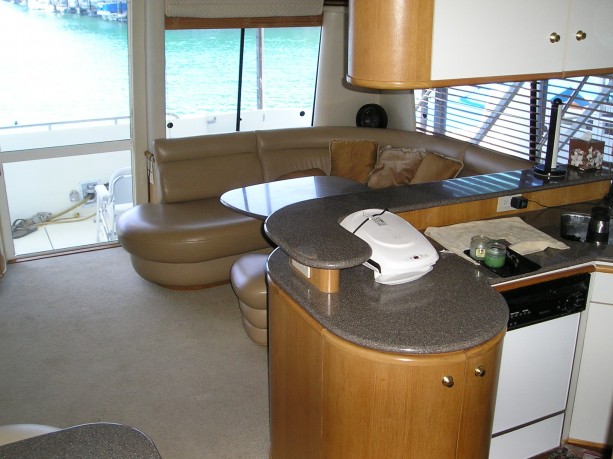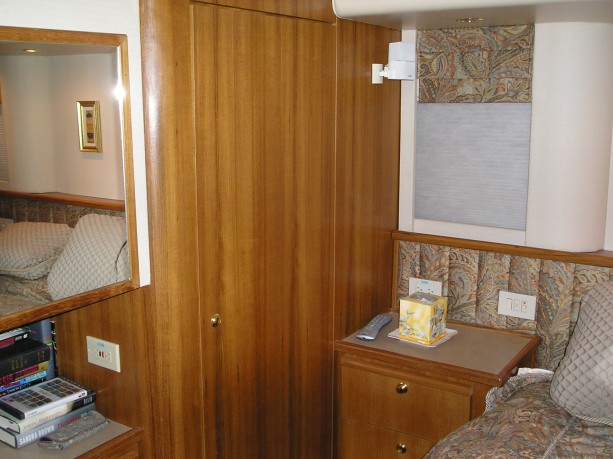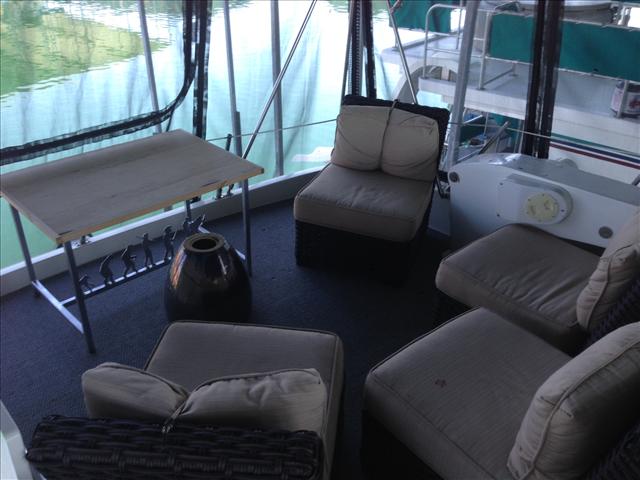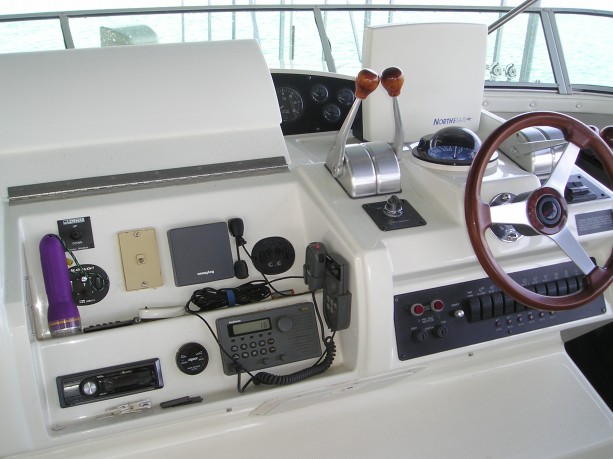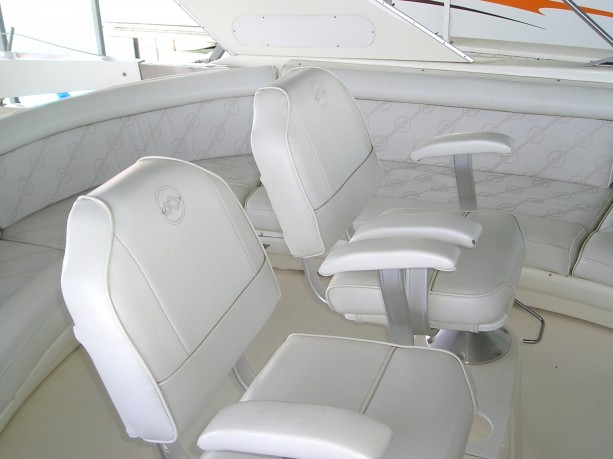 Disclaimer
This listing is offered as a convenience by this broker/dealer to its clients and unless noted, is not intended to convey representation of a particular vessel.
Blake Davis Yacht Brokerage Inc. provides the yachts for sale vessel description information contained herein as a convenience to the website user and does not in any manner warrant or otherwise guarantee the accuracy of such information. Some featured yachts for sale vessels are not for sale to U. S. citizens while the yachts in U.S. waters. Buyer assumes responsibility to verify all speeds, capacities, consumption's and other measurements contained herein and otherwise provided and agrees to instruct his agent/s to confirm such details prior to purchase. Vessels are subject to prior  sale, to price and inventory changes and withdrawal from market without notice.