MERIDIAN 490 Comps for past year. 2005 490 for sale in NY
Specifications:
Price:

$ 275,000.00

Location:

Greenport NY

Year:

2005

Length:

49

Boat Type:

Power
Fuel:

Diesel

Engines:

2

Make:

Meridian

Model:

490

Boat Name:

America
---
Posted are the Meridian 490's sold from August 2018 – August 2019.   A reminder: Not many 490's were ever made, and of those made-most stayed on the West Coast of North America.
49′ ask $269,500
 2003 (05/19)
sold for $257,500
(08/19) reported excellent condition with bow and stern thrusters.
WA, USA
49′
2007
ask $299,000
(10/18)
 sold  $280,500
(03/19)
FL, USA
49′
2006
ask $285,000
(08/18)
sold $270,000
(04/19)
WA, USA
49′
2005
ask $299,850
(06/18)
sold $272,500
(04/19)
FL, USA
49′
2005
ask $289,000
(11/18)
sold $275,000
(02/19)
WA, USA
49′
2005
ask $279,500
(01/19)
sold $270,000
(07/19)
WA, USA
49′
2004
ask $245,000
(03/18)
sold $230,000
(08/18)
CA, USA
49′
2003
ask $264,035
(04/19)
sold $241,472
(06/19)
BC, Can
49′
2003
ask $219,000
(02/19)
sold $219,000
(05/19)
ME, USA
Not reported but sold was a 2005 490 in Portland Oregon, 330's, hard top, converted to a two stateroom (the upper and lower berths were made into closets) nice boat. Sold for $260k
I apologize for this horrible presentation of a nice boat. The owner contacted me but I'm in Florida, so I gave a broker in NY whom I trust a shared listing. He was supposed to inspect the vessel, take photos and prepare a spec sheet, but an emergency medical situation came up, which required a salesman from the brokerage to make the trip across Long Island Sound to inspect her.  . I don't know this guy, but he might be the laziest salesman in the world when it comes to taking EFFORT to prepare a presentation. It appears he used a telephone to take photos and he must not carry a pen or paper with him to write down information. THIS WILL BE CORRECTED ASAP even if I have to fly up there and do it  myself.  It might be worth the minor expense (usually a couple hundred bucks if not free) for you to hire a local surveyor to do a "pre-survey inspection" of her, and have him take photos for you and address any specific questions you have before I go up.This boat shouldn't last long if she's as the owner and salesman represented her..
Highlights; Represented as being never damaged. 500 hours on 330hp Cummins. Recent bow and stern thrusters. New Eisenglass. Davit rebuilt (a latent design defect on all these Marquipt davits). Generator (also 500 hours) has a new frame and shield (because they come out of the box rusting) , New AC units.  Short season Long Island Sound vessel.
Owner is representing it as being in perfect condition with receipts for all work. He allowed me to set the price, and I told him : "a $275,500.00 ask should garner a real buyer in a short fashion", but BRING OFFERS.  His previous boat was a 1998 Bayliner 4788 which he bought new, so he knows these boats..  Owner is now aging out of boating.
Be the first to see her. Text 305-956-3818 first (too many robocalls to answer on first call).. or email "Pilothouseking@icloud.com"
.  If she isn't soon sold I guess I'll have to fly up there and take professional photos and prepare a true spec sheet.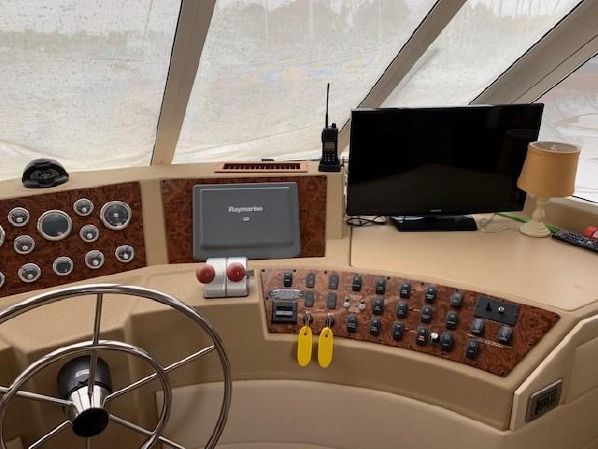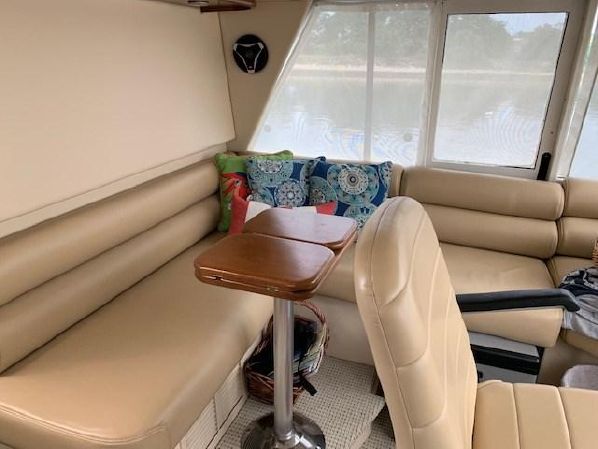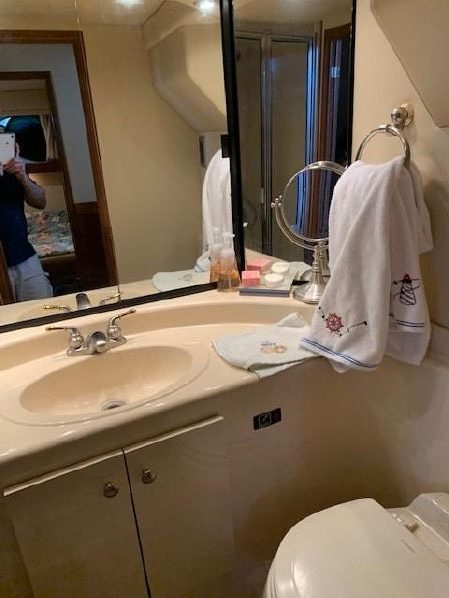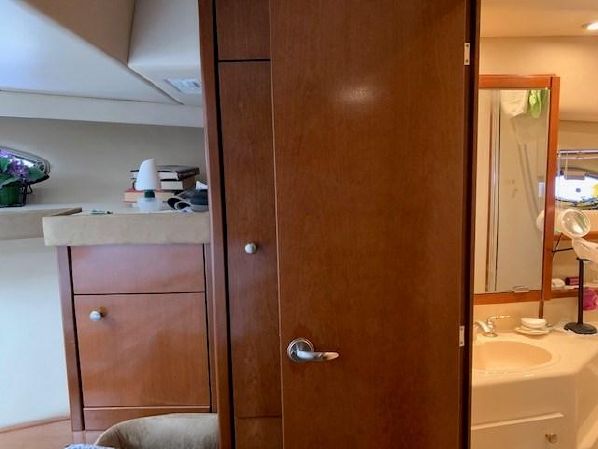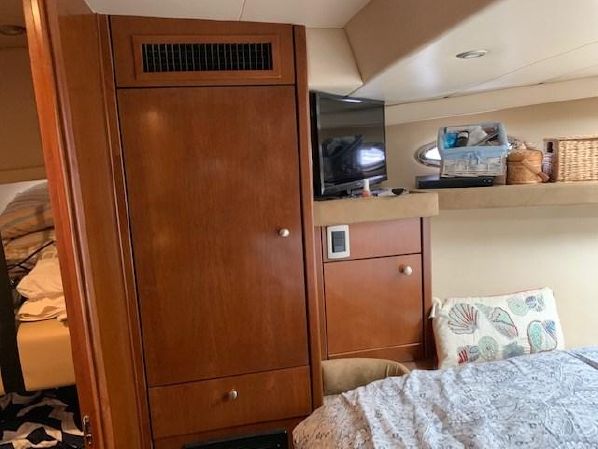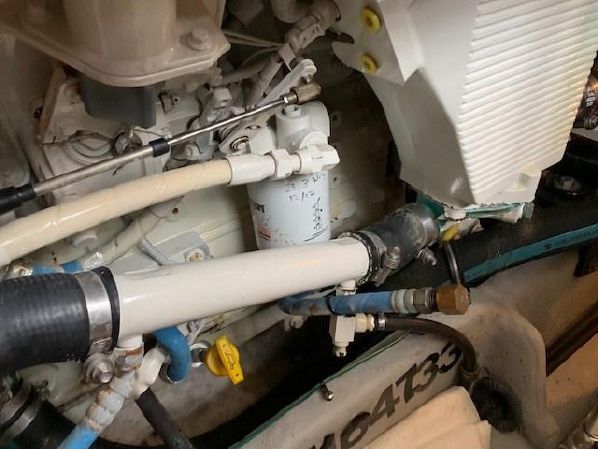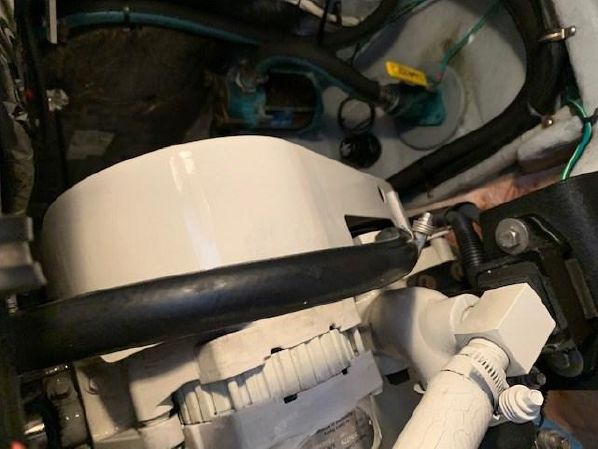 Particulars are believed to be correct but not guaranteed. Please have your surveyor ascertain all information, equipment, features, and specs.