MERIDIAN 490 2005 $245k
Specifications:
Price:

$ 245,000.00

Location:

Greenport NY

Year:

2005

Length:

49

Boat Type:

Power
Fuel:

Diesel

Engines:

2

Make:

Meridian

Model:

490

Boat Name:

America
---
---
Posted are the Meridian 490's sold in the USA from Oct 2018 – Oct 2019.   A reminder: Not many 490's were ever built with the most being built in 2008, and of those made-most stayed on the West Coast of North America where they were built.. West Coast USA locations bring higher prices on all boats. (limited dockage being the number one reason. Not all boats were optioned and equipped the same. Contact Broker or your surveyor for individual details.
49′

49′

2007

2003

ask $299,000

ask $269,500

(10/18)

(05/19)

 sold  $280,500

sold $257,500

(03/19)

(08/19

FL, USA

WA, USA

49′
2006
ask $285,000
(08/18)
sold $270,000
(04/19)
WA, USA
49′
2005
ask $299,850
(06/18)
sold $272,500
(04/19)
FL, USA
49′
2005
ask $289,000
(11/18)
sold $275,000
(02/19)
WA, USA
49′
2005
ask $279,500
(01/19)
sold $270,000
(07/19)
WA, USA
49′
2004
ask $245,000
(03/18)
sold $230,000
(08/18)
CA, USA
49′
2003
ask $264,035
(04/19)
sold $241,472
(06/19)
BC, Can
 49′

49′

49′

2003

2004

2004

ask $219,000

ask $249,500

ask $289,900

(02/19)

(06/19)

(07/19)

sold $219,000

sold $224,00

Sold $285,000

(05/19)

(09/19)

(10/19)

ME. USA

CA. USA

WA. USA
2005 Meridian 490 with only 500 hours on her mains and her genset. Located in Greenport NY
I apologize for this horrible presentation of a nice boat. The owner contacted me but I'm in Florida, so I gave John Novak a broker in NY whom I trust a shared listing.  It has been reported to me by both John and a buyer who inspected her that "the vessel is in excellent condition needing nothing, turn key, ready to go" ..
Highlights; Represented as being never damaged. 500 hours on 330hp Cummins. Recent bow and stern thrusters. New Eisenglass. Davit rebuilt (a latent design defect on all these Marquipt davits). Generator (also 500 hours) has a new frame and shield (because they come out of the box rusting) , New AC units.  Short season Long Island Sound vessel.
Owner is representing it as being in perfect condition with receipts for all work. He allowed me to set the price, and I told him : "a $265k ask should garner a real buyer in a short fashion", but BRING OFFERS.  His previous boat was a 1998 Bayliner 4788 which he bought new, so he knows these boats..  Owner is now aging out of boating.
Be the first to see her. Text 305-956-3818 first (too many robocalls to answer on first call).. or email "Pilothouseking@icloud.com"
.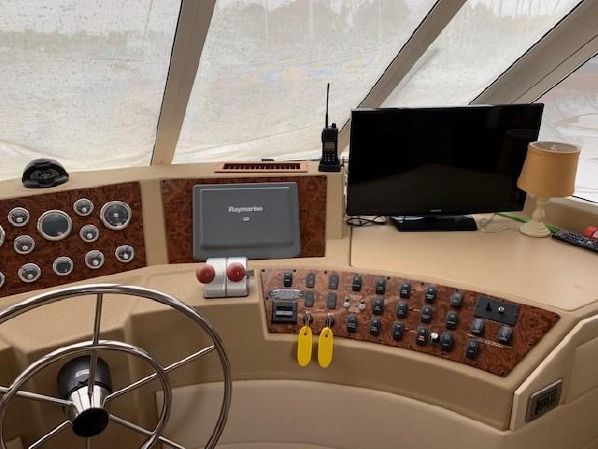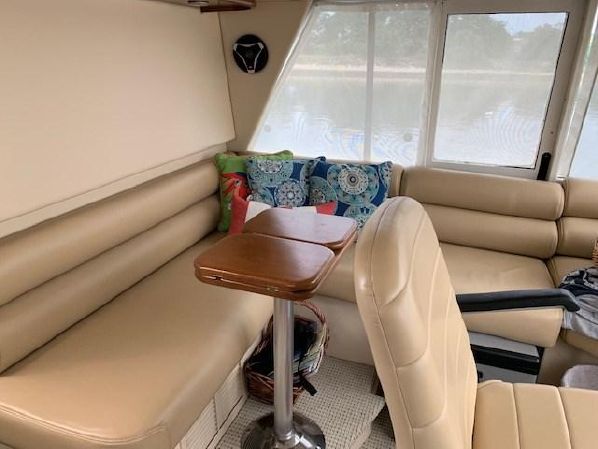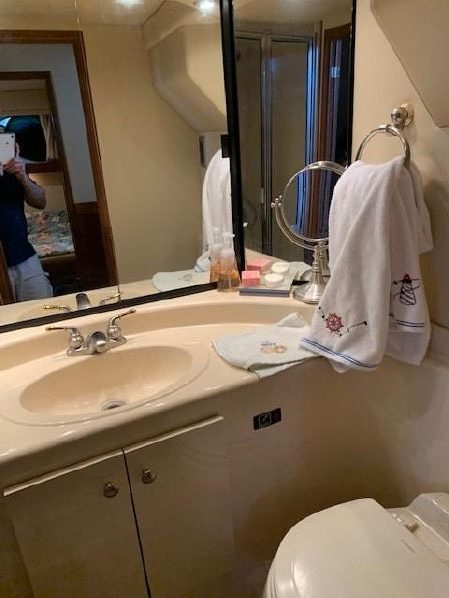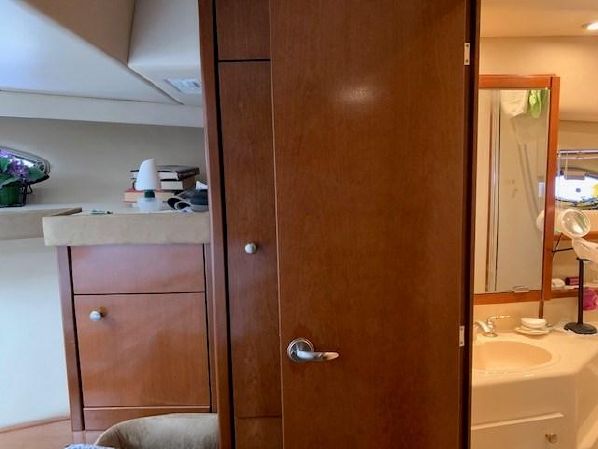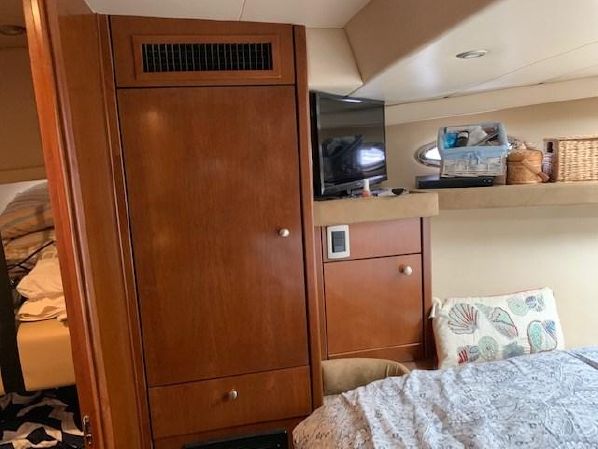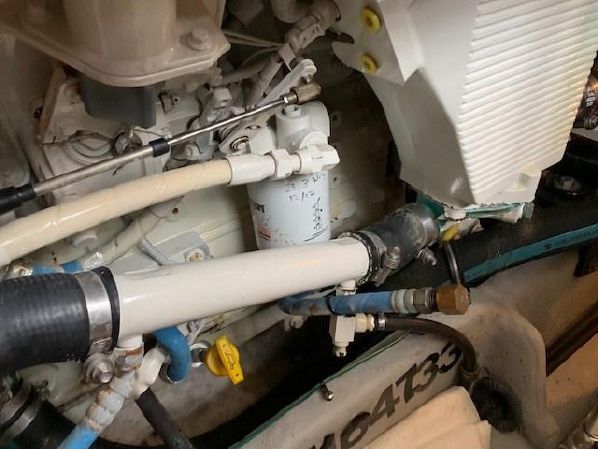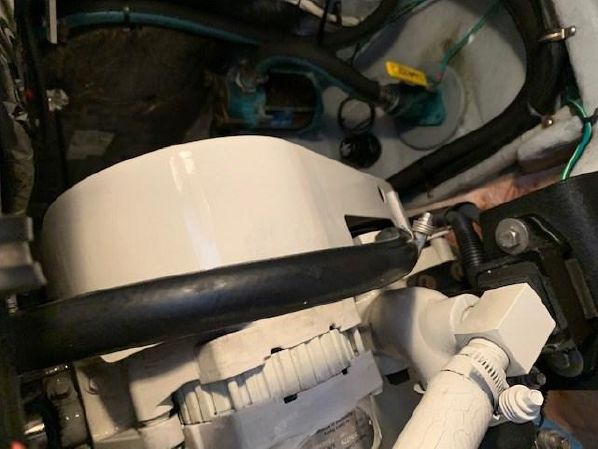 Particulars are believed to be correct but not guaranteed. Please have your surveyor ascertain all information, equipment, features, and specs.